So I have been scrapping so much lately because my classes at U of A start in a mere 10 days. I am going full time, so I know that once the classes start I won't have time to scrapbook. This could possibly be the last lo reveal for a while...
Based on Sketch 10 over at
Paper Secrets.
This lo uses the Indie Girl collection from Sassafras. I love this collection!!!
The manu for the month at Paper Secrets is Basic Grey. I created this lo of my sister and her bf.
This lo was inspired by the sketch over at
Creative Scrappers,
sketch 169. I dug deep into my stash & came up with some SEI from years ago, Petals & Paisley.
This last lo, well I can't remember where the sketch is from... Sad isn't it?? I used items from the Paper Doll collection by Crate Paper. I titled it "Budding Fashionista" my niece is all about her accessories!! She is so cute!!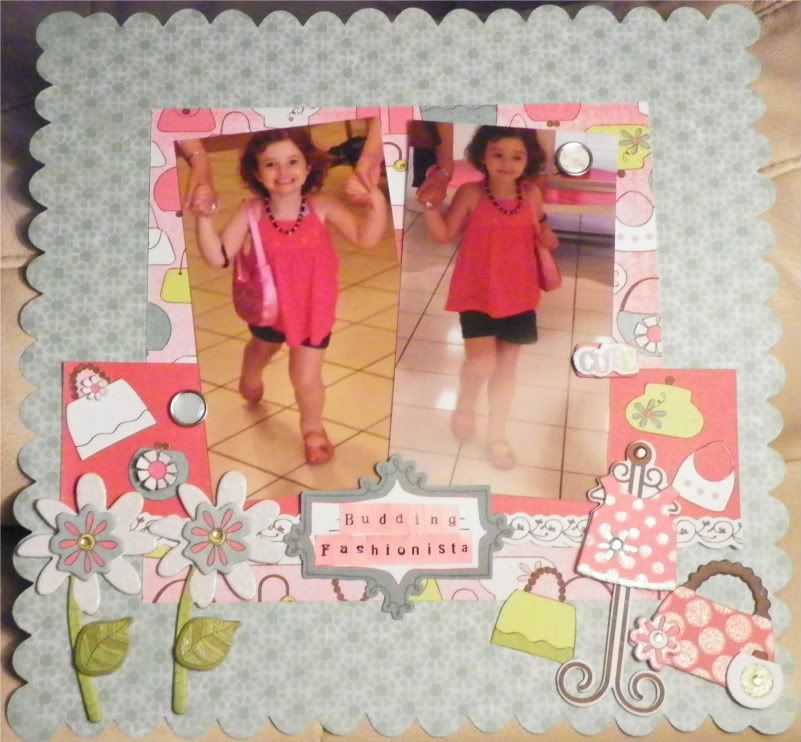 I hope to get a little more scrapping done before classes start.