I had a very scrappy weekend. It is funny how much I can get done when I am not focused on a trial.
This first layout I did Friday night. I used the sketch at
Sketchy Thursdays
as my inspiration.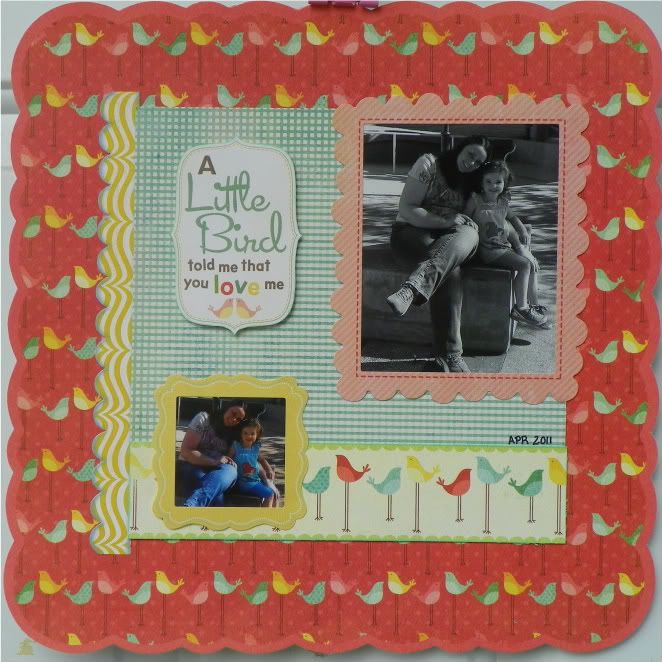 This lo features my niece Sheila & myself at the Chattanooga Aquarium this April. The papers & embellies are from the Jack & Jill collection by MME. The only piece that is not from that collection is the banner piece on the left side, that is from Sass.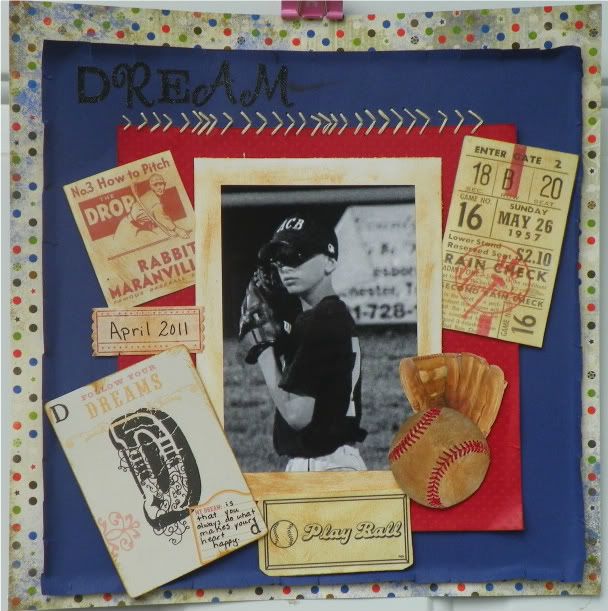 I love this photo of Dimitri. The "D" card is the only embellie I didn't print from online. I hand stitched on the baseball & the red sheet to the blue sheet. I was going for kind of a Field of Dreams, "If you dream it they will come" kind of feel. The very back ground paper is from Bo Bunny.
This next lo I created using the sketch at
Creative Scrappers.
I used the Abbey Road collection from MME. My sister's in-laws own a trucking company so my niece loves big trucks!!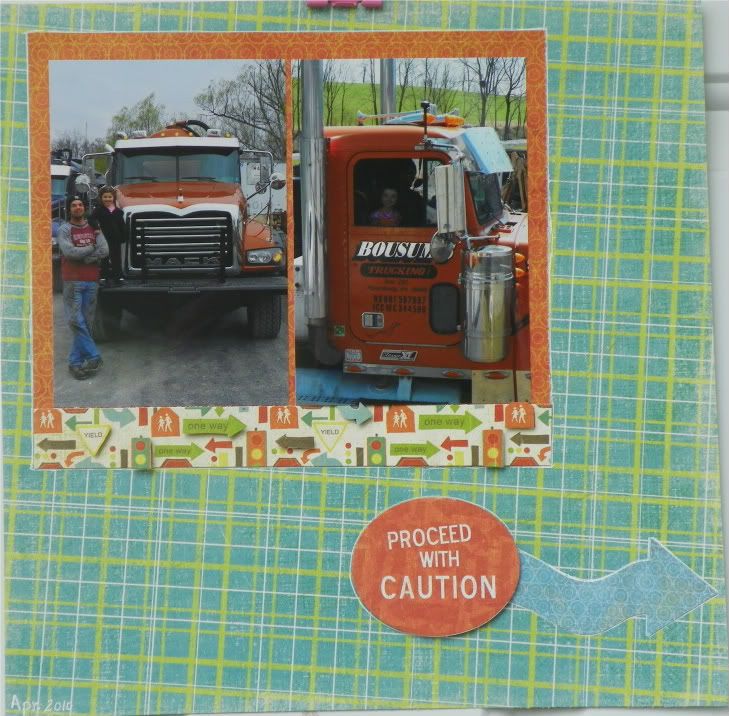 I think I might have one more lo in me before the weekend is over. I have to get a new blade for my trimmer & replacement for my tape runner this week. Just my luck that the 40% off coupon was last week at Hobby Lobby. I gotta check & see what JoAnns has on sale & the coupons.